TableCovers.ca is a web site and brand of Signs Plus Inc. – a small family run Canadian company which has been providing effective signs and innovative promotional graphics to corporate, retail, institutional and wholesale customers since 1994.
We specialize in large format graphics, trade show exhibits and portable displays, and our location in Burlington, Ontario Canada, is conveniently located to ship to customers throughout Canada.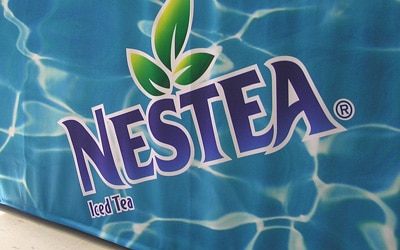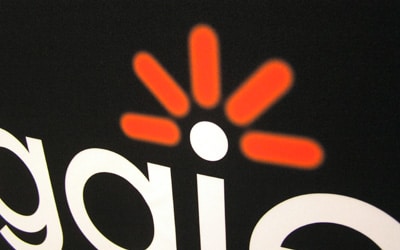 More Quality
We don't skimp on quality. In our fabric products and services as well as in our dealings with you, you'll find the reliable, consistent quality you expect. Even our economy products are not cheaply made.
More Speed
If you've got tight deadlines, we can probably hit them. Our combination of production planning, fast equipment and a willingness to go the extra mile to meet "crazy" deadlines has been appreciated by many customers over the years.
More Ideas
With over 25 years of experience in this business, we've become pretty good at coming up with ideas that work. Whether in designing artwork and creative for your display table covering, or in determining the most suitable combination of print, fabrics and finishing to provide the results you're looking for. Our ideas can improve the effectiveness of your display table project and reduce your costs.
More Experience
We've been operating since 1994 and the way companies come and go in the graphics business, that's a long time. We know how to get the most out of the latest equipment and we know how to get results for you. Our goal is to make dealing with us (Signs Plus) easy and reliable. We know your time is valuable and we won't waste it.
More Value
We're constantly checking the competition to make sure our prices are competitive. Usually we find others charge more and give you less – less quality, less speed, less ideas, less experience … and less value.
We've been in business since 1994, and you don't last that long without providing customers with high quality products, great customer service, on time production and overall good value.
Our company mission is to provide great signage and display products at competitive pricing, on schedule.  Our staff will display a genuine commitment to satisfy our customers graphics needs, and will treat them with the respect and courtesy they deserve.
"We had a tablecloth made by Signs Plus with our logo printed on it back in 2009 (10 years ago) and it is still in perfect condition: no fading, rips, or holes. Now that we are expanding we needed another tablecloth with the same logo and Signs Plus was able to provide us with another excellent product with great customer service. I'm pretty sure both of the tablecloths will last for a few decades."